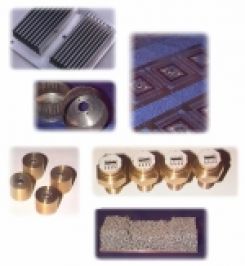 S-Bond Technologies 
active solders
 join many combinations of dissimilar materials over a range of temperatures using its active solders that are Pb-fee and fluxless. The solders allow for lower temperature, low distortion joining of metals, ceramics and composites. This 
joining technology 
is finding widespread application in a broad range of components. This section previews applications that have been successful in a variety of markets.
Please preview the various applications (left navigaton) and market areas in this site and 
Contact Us
 so we may be of service to your organization. If you do not see your application, please 
contact us
 to evaluate whether S-Bond's attributes meet your component's service requirements.
If you would like someone to contact you or provide information, please submit the information below.