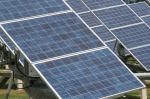 S-Bond Technologies serves a diverse group of markets, some of which are listed in the section of the website. The ability of S-Bond active solders to fluxlessly join a wide variety of materials at the lower soldering temperatures provides assembly solutions for a wide range of components.  Examples of S-Bond joined components are presented elsewhere in this website but include:
Applications require aluminum bonding, ceramic metal bonding, graphite bonding, or other dissimilar materials bonding to manufacture such assemblies. This unique ability to assemble these a variety of materials and components places S-Bond joining solutions into aerospace & defense, automotive, electronics, oil exploration, medical, power generation & distribution markets and in many other markets. Browse the market segments in this section for application ideas in your markets and Contact Us to dicuss your applicatons. Also refer to our Technical Resources pages and our Blog for additonal information and updates.
If you do not see your market segment or application please fill out the More Information box on this page to end us an email explaining your interest and an S-Bond engineer will contact you.
If you would like someone to contact you or provide information, please submit the information to the right.