The aerospace & defense market demands high performance materials for its applications. The components are often made from a range of dissimilar materials, including lightweight materials such as aluminum, magnesium and titanium, as well as oxide / nitride ceramics, carbides, and composite materials. S-Bond's active solder technology has been applied to thermal management components for power supplies, avionics and in the repair of compressor blades. S-Bond's fluxless, lower temperature joining capability permits it to meet the exacting needs for the cost effective, reliable and contamination-free joining of electronic packages used in avionics and radar.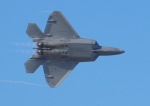 S-Bond joining technology is well suited in this market for…
The growing use of electrical power in aerospace components and satellites, and high power weapon directed energy systems on aircraft and/or spacecraft drive an increasing demand for the use of dissimilar materials and thermal management components, providing a strong demand for joining solutions such as S-Bond®.
Contact us to review your needs and refer to our Technology and Applications White Papers and our Blog for more information and updates.
If you do not see your application please fill out the More Information box on this page to end us an email explaining your interest and an S-Bond engineer will contact you.
If you would like someone to contact you or provide information, please submit the information to the right.