Avionics, radar, telecommunications and high power weapon systems all rely on cooled electronics. S-Bond is finding applications in aluminum bonding and copper bonding for assembly of heat sinks and cold plates for defense customers. S-Bond is also used in more thermally demanding applications where advanced thermal management materials such as graphite, metallic and ceramic composites and even carbon nanotubes are being considered. Under Small Business Innovative Research Grants (SBIR), S-Bond has been evaluated and has performed well. The lower temperature, fluxless, lead free attributes of S-Bond joining bring many advantages to S-Bond over conventional soldering and brazing.
Advanced ceramic armor plate is an application for ceramic metal bonding using S-Bond alloys. S-Bond thus is being used in special defense applications on ground and air vehicles. S-Bond has demonstrated its capability to bond SiC plates to a majority of base metals and is being considered for use on a variety of components. Defense satellites and communications equipment have rigorous requirements for power, thermal management and electro-magnetic interference resistance.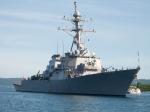 S-Bond has been evaluated as a bonding method for a range of electronic and MEMS packages where hermetic, electrically and/or thermally conductive bonding materials are needed to seal or connect a wide range of dissimilar metals, ceramics and composites. Sensors are also used extensively in defense applications where interconnects and seals are needed to provide functionality. S-Bond is a versatile bonding material that has been shown to bond graphite, carbon, carbides, oxides, semiconductors and piezo-electrics without flux and its residual contamination.
Contact us to review your needs and refer to our Technology and Applications White Papers and our Blog for more information and updates.
If you do not see your application please fill out the More Information box on this page to end us an email explaining your interest and an S-Bond engineer will contact you.
If you would like someone to contact you or provide information, please submit the information to the right.