Metallurgical Characterization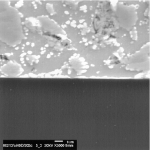 Metallographic Evaluations of bonds are completed and interpreted by our metallurgical engineering staff. Full assessments of bond integrity can be tested and reported.
Contact Us with your bond integrity requirements and benefit from the experienced metallographic evaluations provided by our expert staff of materials professionals. 
If you would like someone to contact you or provide information, please submit the information to the right.