Oil and gas drilling relies on state of the art technology to efficiently locate reserves. Drills now are "smart", containing dozens of sensors to regulate the speed, location and direction of a drill in order to permit the operators to guide the drill head to oil and gas deposits. Servo systems require precision valves and precise metering of product flow requires advanced sensors.  The sensors or housings that enclose and protect the sensors are components that benefit from S-Bond's capability to join a range of dissimilar metals to a variety of ceramics. S-Bond's joining versatility and its fluxless joining processes make it ideal for a wide range of sensors used in oil and gas exploration and drilling. Additional applications in this market area include wear seals utilizing S-Bond capacity for ceramic metal bonding.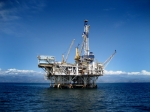 Contact us to review your needs and refer to our Technology and Applications White Papers and our Blog for more information and updates.
If you do not see your application please fill out the More Information box on this page to end us an email explaining your interest and an S-Bond engineer will contact you.
If you would like someone to contact you or provide information, please submit the information to the right.