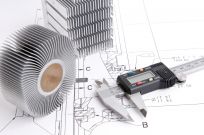 Supporting Product Introduction and Production
S-Bond Technologies manufactures development and prototype units for customers. Our engineers and technicians have extensive experience in a wide range of bonding solutions, from soldering and brazing of all metals to active metal brazing for ceramic to metal bonding.
S-Bond Technologies is geared to support your needs from product or process development and from prototype and into full production. We would also be pleased to support your production assembly as needed.
Customers for whom development, prototyping and production services have been provided include:
Parker Hannifin
GE
Mettler Thorton
Saint Gobain
Waters Corporation
United Technologies
Lockheed Martin
Northrup Grumman
General Dynamics
General Atomics
Boeing
Delphi
Momentive
Materion
Sandia National Laboratories
Fermi National Laboratories
Argonne National Laboratories
Oak Ridge National Laboratories
If you would like someone to contact you or provide information, please submit the information to the right.