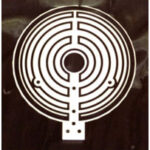 "Thick film" heaters are built from conductive, resistive, or dielectric circuit elements that are deposited via screen printing materials (~0.0005″ thick) onto substrates. Thick film are made from inks made by mixing ceramics and metals (known as cermets) to make the resistors and conductors.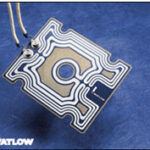 Typically the metallic materials are silver, gold, platinum, palladium, ruthenium and related alloys. Glass-ceramic inks are also used for dielectrics between encapsulants covering the circuit layers. Substrates include steel, stainless steel, alumina and more aluminum nitride.
The challenge is to make reliable solder connections that perform at thick film heater temperatures (200 – 350°C) and eliminate more expensive mechanical connections, as shown in Figure 1 – 3 . S-Bond Technologies has developed and patented active solder S-Bond® 400. S-Bond 400 Zn-Al-Ag-Ce alloy that can, with mechanical activation, bond electrical leads without plating and/or flux, to many of the various commercial heater elements as shown in Figures 4 – 5.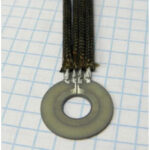 Figure 4 illustrates S-Bond 400 active solder joints that were produced by ultrasonically soldering "pre-tinned" copper wire leads to pads on heater substrates. The process consists of first stripping the high temperature insulation back from the wire lead, heating the leads to 450°C with hot air, adding S-Bond 400 solder to the tip of an ultrasonically activated solder iron, and tinning the wire lead. After tinning the leads, the thick heater substrate is heated and the ultrasonic soldering iron tip presses the S-Bond 400 tinned lead to the thick film pads on the heater.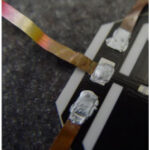 The S-Bond 400 joints permit the heaters to operate at higher temperatures with a direct solder joint, not a mechanical connection and produces stronger connections than conventional solder joints since the Zn-Al-Ag-Ce alloys do not soften until well above 300°C. Additionally the flux free joining process eliminates the contamination that fluxes can cause and also eliminate the need to post solder clean.
If you are interested in evaluating how active solders can be a solution for you, Contact Us.