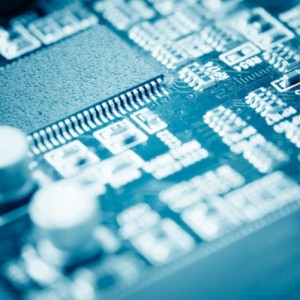 Glass fiber/epoxy laminates have been the foundational structural substrate in printed circuit boards (PCBs) for decades. Glass/epoxy's dominance, however, is under challenge as a variety of trends — notably, toward miniaturization, better thermal management, increased speed and performance, and the 3-D printing process — force PCB manufacturers to re-examine their material options.
As computers and mobile devices get smaller, faster and more sophisticated, more heat-producing internal electronics are packed into smaller spaces, increasing temperatures in PCB laminates and, thus, threatening performance. As devices get more compact, there is less room to accommodate a material's expansion or contraction as internal temperature fluctuates. There also can be a mismatch between a PCB substrate's CTE and the temperatures and dynamic loads it sees in service. Another issue threatening glass fiber/epoxy's reign is conductive anodic filamentation (CAF), the result when copper corrosion residue grows along the glass fiber/resin interface in a PCB laminate as current passes from anode to cathode.
It is now possible to combine one of the variety of proven 3-D printing techniques with an established commercial printed electronics process and successfully build complete electronic products that exhibit the small feature sizes, high density and high performance now in demand.
To read the entire article go to: http://www.compositesworld.com/articles/printed-circuit-boards-a-mobile-market