Popular car manufacturer, Honda, recently announced their development of a technology that will allow them to join steel and aluminum. This new improvement will help them assemble lighter vehicle doors with the combination of the two metals. The new doors will be about 17% lighter than a conventional steel door panel and will provide better stability and handling.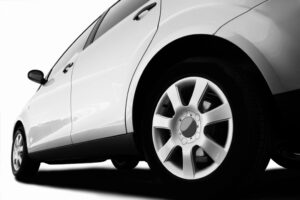 Honda says that the joining of these dissimilar metals will involve combining at least three different new technologies. These new technologies will help them produce vehicle doors with an aluminum outer panel.
The first newly developed technology is a patented '3D Lock Seam Structure' (3DLS). The 3DLS will incorporate mechanically joining steel and aluminum panels through twice-over hemming and layering. In addition to the newly developed 3DLS, Honda created a unique panel shape using a high anticorrosive steel that provides enough space in between the two panels to be filled in with an adhesive agent.
Finally, Honda developed a thermal deformation to prevent retaining an adhesive agent that has a low elastic modulus while the position of the 3DLS will also help to address deformation.
With all of these newly developed technologies, Honda was able to reduce the process of spot-welding that is needed to join conventional steel door panels. They were also able to implement the new process on current production lines. Honda's Acura RLX will be the first vehicle to utilize the new technology once it goes on sale in the US, and then it will be used worldwide in many other Honda models.
They've said that these new technologies are just a part in their "ongoing commitment to improving the fuel economy and the dynamic performance of its vehicles."
Honda also added that this new weight-saving technology is the first in a series of new efforts in reducing vehicle weight "in the interests of lower emissions and greater efficiency."
S-Bond Technologies is a leading provider for joining solutions in the automotive industry. Our patented S-Bond technology is effective in soldering aluminum to aluminum and aluminum to copper. Contact us with any of your metal bonding questions today.