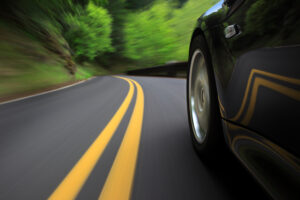 Automakers are often seen as one of the biggest innovators in improving battery technology in order to help improve the efficiency of hybrid and all-electric vehicles. However, they are also looking at solutions for homeowners who are trying to go green, and this research could mean an increase in the need for aluminum soldering.
Honda has been showing off an experimental house they built with the help of the University of California, Davis, according to a New York Times report. They want to integrate the batteries used in electric vehicles into the home's mini-power grid for a very important purpose: storing energy developed from solar panels or other renewable energy sources.
They are "part of a larger energy system [now], and I think the greatest opportunity for automakers is figuring out how their vehicles become part of that system," the UC Davis Institute of Transportation Studies director told the newspaper. Honda, Ford, Tesla and other companies envision the vehicles as energy storage sources along with other battery-based systems.
This is important because in the overwhelming number of cases, solar panels generate more electricity than most homes need at the time, so the power goes back to the local utility which "buys" it from the homeowner in the form of a rebate on their monthly bill. This can be problematic because homeowners cannot control their own supply or choose what to do with it based on differences in price.
Batteries in both cars and homes make a certain amount of sense and the Honda example includes a 10 kilowatt-hour lithium-ion battery. For reference, a federal agency found that in 2012 that the Mid-Atlantic states consumed 701 kWh per month. Batteries in the home like this could give homeowners additional options for their power usage needs. Better battery technology will play a huge role in this, but the technology isn't there yet. This is where aluminum soldering comes into play.
Joining dissimilar materials is a key part of making better, longer-lasting batteries with the aid of various alloys and in some cases ceramics. Aluminum solder allows these materials to be joined at a lower temperature, opening up more possibilities for researchers and engineers. The home of the future may have its own battery, but it would be more beneficial if the capacity was larger than a few hours of the average day in the Mid-Atlantic States.
For more information on the Honda Smart Home project and related efforts, the original New York Times piece is available.